STAY AHEAD OF THE COMPETITION IN THE FIREARMS MARKET

Offer unique and innovative products to satisfy your clients' requests
Consumers today want new gunstock models much more frequently, and their expectations are increasing in terms of innovative designs, new improvements, and the safeguard of the environment.
Download the free whitepaper
and discover how to:
choose the

best material

for a precise gunstock
create

accurate and perfect

components
technically improve

your firearms
reduce delivery and

lead time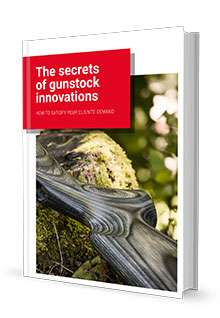 THE BENEFITS OUR CLIENTS CAN ENJOY:

unique & green finishes

– a mix of advanced technologies, expertise, and constant research allows Minelli to offer a

wide range of unique and eco-friendly finishes. Based on your requests, we apply the most appropriate finish that will make your product

stand out from the competition.


cost-effectiveness

- thanks to automated manufacturing lines, rigorous quality controls, and a deep knowledge of the raw material, Minelli can guarantee top-quality products,

delivered on time at a competitive price.


incomparable service reliability

- respecting clients' deadlines and

delivering each order as scheduled

is crucial. Thanks to consolidated processes and tailor-made logistic solutions, Minelli can guarantee a

punctual production

and the completion of orders on time.


unmatched consultant services

– an expert partner helps improve the product design before production,

giving advice based on his experience. Thanks to our deep knowledge of wood manufacturing, we can help you create successful products,

avoiding possible problems.


innovative machinery

– wood is not easy to manage, and you need competencies and

special machines

to treat it properly. As a leading wood manufacturer, Minelli always invests in the

latest technologies

to ensure the most precise wooden products in the market.


realistic prototypes

– we believe it is crucial to see a physical sample that

corresponds 100% to the final product, to know if it is in line with your client's idea, and to predict and adjust possible problems and technical issues.


the highest quality & precision

- producing one-hundred perfect components is easy, producing one million requires

special skills

than only an expert manufacturer has. Decades of experience in solid wood processing allow Minelli to maintain the

highest standards for each production lot.