The launch phase of a product is a delicate step, as you cannot know if it is going to be successful. Therefore, it is important to test the market before actual production to avoid excessive expense and to continue if customers respond positively. Let's discuss this topic in this article.
Want to launch a wood product in the oral care market? Choose the right supplier
The market is unpredictable. Even if you deeply analyse trends and clients' preferences before creating your product, you cannot know precisely what will happen once it is offered for sale.
This is especially true regarding wooden oral care products. Toothbrushes and interdentals made of plastic are the norm, and only in the last few years have people understood the advantages of choosing wooden products. You cannot precisely predict, however, what will happen if you put wooden toothbrushes and interdentals in the oral care market.
This doesn't mean, though, that selling wooden oral care products represents a possible risk. Today, in fact, people love wooden objects very much. They consider them real objects of design to display in their houses. They like the prestige and elegance that they convey and the sense of warmth and the positive feeling that wood provides. Moreover, wooden products can be easily customized in terms of finish and shape, and people love buying unique and distinctive objects created just for them.
Another key consideration is that consumers are increasingly aware of the dangers linked to plastic pollution, and they try to find ways to limit the use of plastic.
Substituting their plastic toothbrush with a wooden one is a very simple way to reduce plastic usage. In fact, a person will actually use around three hundred toothbrushes during their life. Considering that many toothbrushes are unrecyclable, we can just imagine the consequences for our planet. Choosing wooden toothbrushes can really make the difference in terms of safeguarding the eco-system.
So, why should you test the oral care market before production?
Even if sustainability is a major trend today and people really love customized wooden products, we must consider that they are accustomed to buying plastic oral care objects. Therefore, before producing millions of a certain wooden dental product, you should understand if it really works in the oral care market. You can do that, though, if you choose the right supplier.
How the wood maker helps you test the oral care market
A competent manufacturer has very innovative technologies and machines that let him be more flexible, so you can modify products even during the creation process. Before moving to full production, you can just manufacture small lots of semifinished objects and test them on the oral care market with different shapes and finishes to understand which ones are appreciated more by your customers. If your manufacturer can supply predrilled handles, it will be a great advantage, as you will be able to test the oral care market by observing trends and customers' preferences. It means creating and putting on the market the first half of a lot; then, after a set period, evaluating the results and deciding how to continue with the remaining half. In this way, you can maintain those features that were most successful, resulting in a smarter investment and lower production costs.
This is also possible because wood has a great advantage: it doesn't require moulds. Modifications and adjustments are therefore easier, faster, and less expensive. When dealing with plastic objects, whenever the mould you've created has to be modified, additional investment in time and money is required, as moulds are very expensive. Wood, however, can be modified, reshaped, and enhanced each time depending on clients' requests.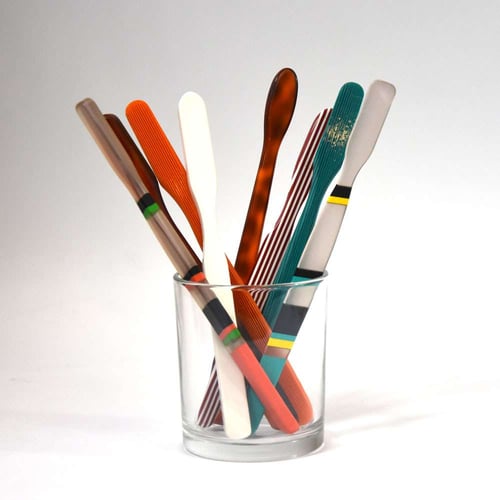 A competent wood manufacturer will also be able to guarantee consistency in quality: producing millions of high-quality, precise pieces requires certain skills and competencies that many companies are not able to guarantee. The ideal supplier looks for continuous innovation, and he invests a lot to get the newest machinery and systems. You must ensure that he combines automatic control systems and human quality control over raw materials as well as production to ensure precision and consistency.
All these elements contribute to optimizing costs, which is important to get a positive ROI. That's why producing and commercializing wooden oral care products can be more convenient compared with plastic ones even if the raw material is more expensive. If you find an expert supplier, he will be able to help you reduce overall costs and make a smart investment that delivers high returns.
---
The combination of innovative software, cutting-edge machines, manual and automatic quality control, and decennial experience in wood manufacturing allows the Minelli Group to guarantee maximum precision and cost-effectiveness. Besides the possibility of testing before the launch phase, we can offer "just in time" delivery: you can receive your products on time and put them on the market as planned, saving high warehouse expense.
If you are looking for a reliable partner that respects all the parameters and standards dictated by the market in terms of safety, hygiene, and sustainability (crucial factors in the oral care market), we can help you. Do not hesitate to contact us. Our experts will be glad to evaluate your plan and help shape your idea. Click here!