The first appearance of the term stock dates to 1571 and derives from the Germanic word Stock, which meant tree trunk, due to the wooden nature of the gunstock. The actual gunstock shape appeared with the introduction of the arquebus, a sort of long gun that spread through Europe in the fifteenth century. Since that time, gunstocks have evolved a lot, becoming those prestigious objects so beloved today. In this article, we want to discuss what makes a gunstock modern, talking about beauty, heritage, and some technical aspects.
What does modern gunstock mean?
Creating a modern gunstock today means being able to combine functionality, aesthetics, precision, customization, and prestige in one single object. An expert manufacturer can balance all these features, letting you offer successful products that satisfy all your clients' requirements.
In this video, you can see some examples of innovative gunstock designs. Then we will discuss their peculiarities.
Here are the topics we will cover in the article. Clink the link to read the corresponding paragraph.
Characteristics of a modern gunstock
Gunstocks today must be of high quality, both from an aesthetic and a functional point of view. They must also be comfortable, especially if made for a specific discipline. The shooter must feel good when holding them in any situation. For these reasons, the supplier must design the proper shape and dimensions in line with the purpose of the rifle. This creates fully ergonomic feeling to the end user and has a great impact on accuracy, as a comfortable gunstock provides more control and stability. Some experts, for example, recommend choosing a thumbhole gunstock since the presence of the hole for the thumb makes it more comfortable than traditional ones, but this is a very personal issue.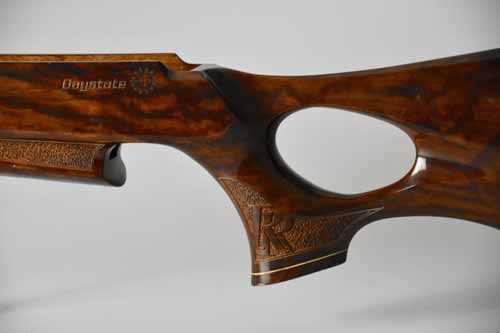 The shape of the stock, in fact, depends on the purpose for which the rifle was created. About ten years ago, hunting and shooting shotgun stocks were almost identical. Today, on the contrary, specific stocks are created for specific purposes. Multipurpose stocks don't exist anymore: customers must have the possibility to buy a hunting rifle stock, a shooting rifle stock, or a target shooting stock, each one designed for its specific purpose. It is important to find a competent wood manufacturer that knows the differences among them; moreover, an expert supplier must have the right competency to create a stock based on the specific exigencies of the shooter and the use he will make with it.
From an aesthetic point of view, many finishes are available today, and a competent supplier must be able to offer its clients a full range of finishing options, from traditional styles to the most innovative ones. It is important that the buyer can choose the type of finish he desires and the look he wants for the final product. A leading manufacturing company can generally rely on collaboration with the world's leading producers of finishing materials, so it must be able to offer all the options available on the market.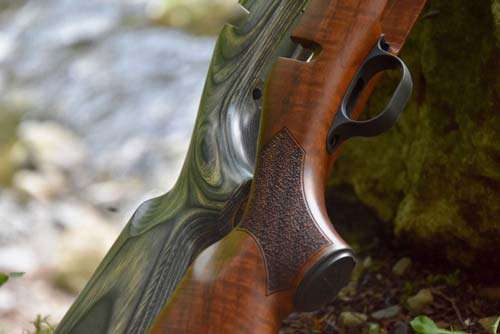 The keyword is customization. Consumers today are accustomed to receiving personalized recommendations and offers every minute, and they expect companies to deliver tailored products too. It means that the supplier must be able to satisfy all clients' requests, which includes even the most complicated. Buyers must be able to participate in the design phase of their product to get exactly what they want. This represents an advantage for producers too: besides getting more insight about your customers' preferences, you will be able to increase the customer experience, achieving a higher level of satisfaction and a greater possibility of having them buy again in the future.
Focus on wooden gunstocks
The most prestigious gunstocks are made of wood. People love them not just for their elegance and feel but also for their profound heritage. In the past, in fact, gunstocks were made of wood, and they have been used to supply arms to the military from the Revolutionary War and the Civil War to World War I and World War II to Korea and Vietnam. For many enthusiasts, they are not just objects. They also represent an icon of freedom, with a very important value. Moreover, it is undeniable, for example, that wood is a prestigious material that provides a warm feeling unthinkable with plastic or fiberglass. Even the simplest wooden object can be transformed into a real collector's item.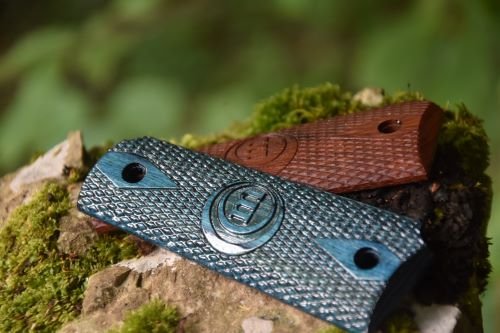 Choosing to buy a wooden gunstock, however, is not just about beauty, values, and tradition; wood is also the best gunstock material from a functional point of view. Here's why:
Compared with synthetic ones,

wooden firearm stocks

—especially those made with laminated wood—are more rigid and strong, they do not flex or move under any shock, and are unlikely to suffer the problem of deformation caused by environmental factors. The recoil impact is fully absorbed too. This doesn't stress the shoulder of the shooter and he can

maintain accuracy and precision for long

.
Another point to consider is weight. A plastic gunstock is lighter than a wooden one, but this is not always an advantage. A lightweight stock is actually less stable and more likely to flex under recoil. This results in less accuracy and precision, which are two crucial aspects for a shooter. Wood, on the contrary, has an ideal weight and by nature absorbs impact better than any other material: a wooden gunstock is more stable and, consequently, more accurate.
Another advantage of wood is that a wooden gunstock can be bedded. If your supplier has the right skills and machinery, he can introduce a metal insert into the stock to create a

solid and stable bedding

on which the action is assembled. This lets you create the best matching technically available on the market between action and stock. The Alu-bedding system as well as the integrated Alu-pins make the

wooden gunstock extremely accurate

, stable, and precise. If bedding is not possible, a cylindric marquetry made of metal can be inserted into the stock to support and reinforce it.
Only those manufacturers that produce top-of-the-market products are able to do that.
Wood, however, is a very difficult material to manage properly. To create a product that combines elegance, prestige, functionality, and precision, you must choose an expert manufacturer that has a deep knowledge of this raw material and is able to offer innovative products, modifying them according to the market and consumers' requests. Let's talk about this issue in the following paragraph.
What to expect from your supplier
A competent supplier doesn't just have innovative machinery, tools, materials, and finishes; a good manufacturer constantly observes the market, creating and modifying its products according to new trends and customers' demands. He must be able to listen to customers and offer new ideas and new styles. If not and your catalogue always offers the same products, your clients will feel annoyed and bored. Moreover, an expert partner is always improving its products based on problems he observes and the results of many tests and quality controls.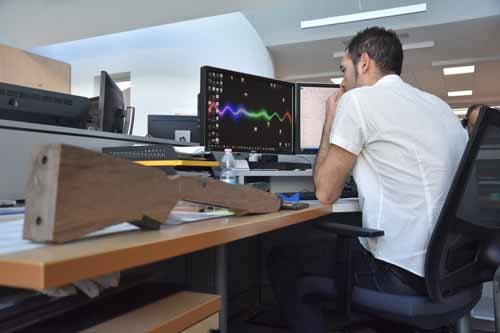 Another important consideration is that if you want to add wooden gunstocks in your catalogue, it's better for you to choose a company that specializes in manufacturing wood. In this way, you will be sure that people who work there have deep knowledge of the raw material and the necessary skills to properly manage each essence. A lack of precision results in additional processing, costs, and production waste.
Risk management is crucial too. Choosing a multiplant company can be a great advantage: if any problem occurs at one of the plants, the company will be able to switch production to another one, avoiding negative consequences and delays for clients.
Innovate, looking at the past
A leading manufacturer must also be able to create innovative products, taking inspiration from the current art and design trend or the most beloved and successful objects of the past. As discussed above, gunstocks are part of our history, and they are valued for their heritage and tradition. In the last century, some of the most iconic arms have been produced: what about the possibility of reliving history, embracing a perfect modern representation of those iconic firearms? The collection of replicas created by Minelli S.p.A. precisely replicates the wooden stocks and gun grips used by armies during wars and epic battles.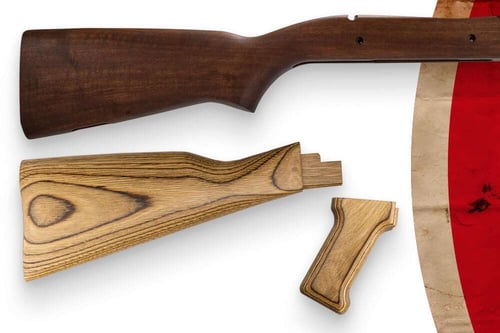 To create this collection, we used real historical firearms as models, and thanks to our technologies, strict quality controls, and an accurate selection of walnut and laminated birch, we were able to guarantee the same wood specifications of historical stocks, with their strengths and weaknesses. To make our replicas as similar as possible to authentic ones, we also preserved those minor aesthetic defects that made them unique, always ensuring strength and resistance.
Our replicas are not just simple reproductions of historical gunstocks. They are original gunstocks. This is what we mean by modern gunstock peculiarities.
---
The Minelli Group can guarantee the best wooden gunstocks in the world, thanks to our experience of more than eighty years in wood manufacturing. We can satisfy every request, including even the most complicated, maintaining the highest standards in compliance with strict quality controls.
If you would like more information about our collections or have a project in mind, please contact us right now: click here!