Engraving is very much appreciated by consumers, as it is a good way to customize wood and enhance it, creating beautiful and unique products.
Customization is important today and is spreading in all industries, from apparel and electronics to food, beverages, and homeware.
To gain a competitive edge, it is necessary to offer personalized options. Let's discuss why engraved cutting boards can help you be successful.
Can an engraved cutting board really make a difference?
The technique of engraving first appeared in England in the eighteenth century and today is largely used to decorate wooden objects, as it makes them beautiful, unique, and elegant. Clients love this type of finish, especially to brand their products in an unconventional way.
Laser technology is usually the preferred technique used to create precise and high-quality drawings, as it is fast and guarantees the best results if performed in the right way by a competent wood maker.
An expert manufacturer, in fact, will be able to create unique designs, satisfying the demanding requests of modern consumers who look for customized products.
Today, people are accustomed to having personalized experiences, especially online
If you wonder why people demand customized objects, you should think about the online world. Surfing the web, they receive personalized recommendations and offers, content suggested according to their preferences, and advice based on their interests.
According to Forbes, 74% of customers feel frustrated when website content is not personalized.
That is why they expect to find this type of experience offline too.
Customers expect companies to be flexible and ready to satisfy their requirements, demonstrating their interest in clients' preferences and needs and doing their best to satisfy them.
Therefore, you must find an expert manufacturer that can help you reach this goal.
Personalization, however, is not just a matter of demonstrating interest in your clients' preferences.
Offering customization options can help you be successful
To make beautiful and top-quality personalized products created according to your clients' requests can be difficult. You need a manufacturer with the right experience, competency, and tools that is willing to cooperate with you during each phase of your project.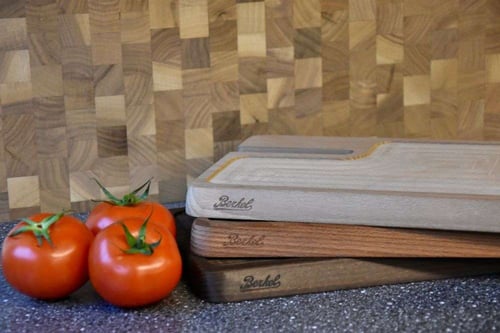 It could seem stressful, but it represents a great opportunity to:
Give more value to your products
Personalized objects are perceived as exclusive and prestigious. A state-of-the-art engraved cutting board can become a real object of design that people are willing to pay more for, as they recognize its quality as well as the expertise of the manufacturer.
Increase consumers' loyalty as well as the possibility of purchasing again
When creating a personalized product, consumers participate in the design phase, creating it according to their preferences and needs. In this way, you can provide a satisfying experience and enhance your brand's reputation. Consumers will feel they are being listened to and be happy to create a unique project.
Get information and data about your customers
Being aware of your clients' preferences is essential to stay ahead of the market and anticipate possible new trends. This will let you gain a competitive edge and be always on point.
What about customized kitchenware tools?
When talking about customization, kitchenware is an interesting industry. People today really care about the design of their homes and look for unique products to display on their shelves.
Restaurants can also be interested in special cutting board designs that can be used as elegant and distinctive serving dishes.
The primitive soul of wood combined with the most cutting-edge techniques and finishing options can give birth to amazing objects that combine sustainability and prestige. Therefore, FSC-certified wooden objects are ideal for those companies that want to demonstrate their interest in protecting the environment and wildlife.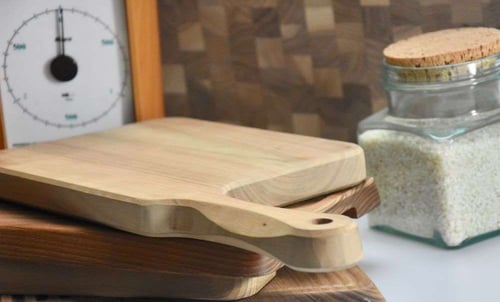 Engravings can be made both on softwoods and hardwoods. The difference is that the former requires a lower laser power level and can be engraved faster. On the contrary, hardwood is denser and requires a higher power to be engraved.
Lighter woods guarantee clearer and appealing engravings, and they create a better contrast. There is not a better choice: it depends on the effect your customer wants to obtain.
---
A good supplier will be able to satisfy even the most complicated requests. Consumers are very demanding today, and they expect their partner to meet their needs.
An experienced supplier with wood-engraving innovative machines can create beautiful objects in a short time, letting you satisfy your clients.
Engravings require precision and talent, so the choice of wood manufacturer is essential to ensure successful products.
Minelli S.p.A. has been managing wood for more than 80 years and is known all over the world for the quality and precision of its products.
Thanks to our decades of strong relationships and collaboration with the world's leading producers of wood finishing materials, e.g., oils, paints, lacquers, and resins, we can offer all the options currently available on the market.
If you are looking for engraved cutting boards or have a project in mind, do not hesitate to contact us!