In the past, bows and arrows were used for hunting and as battle weapons; then, they evolved over the years to become beloved sporting tools.
Today, many people love archery, as it offers many health benefits, both mental and physical. They are also passionate about bow risers. They love the way they are created and often want to customize them.
In this article, let's discuss how to meet their requests.
Why do people want a wooden bow riser? To have a deeper connection with nature
Modern life has many incredible benefits, but it's undeniable that we are increasingly separate from nature. Technologies, mass media, the web, and all the comforts we enjoy certainly improve our life, but they push us indoors, further and further away from the natural environment and its incredible benefits.
The pandemic emergency has led many people to find a deeper connection with nature, as it is a way to get some relief from the effects of restrictions to our individual freedom.
People began to search for objects that remind them of nature and which could create a connection with the outdoors.
A wooden bow riser represents an ancestral memory for people, reminding them of past ages when humans lived in nature and used bows for hunting and fighting.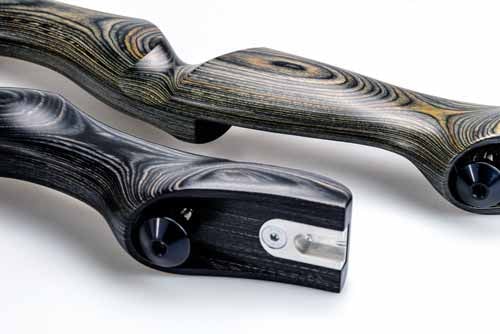 The first historically confirmed use of a bow can be found in ancient Egypt around 5.000 years ago when Egyptians fought the Persians, who still used spears and slingshots. The origin of archery is lost in time, but there is some evidence of the use of bows and arrows during the Stone Age almost 20.000 years ago.
The bow has been an amazing invention, being the first device that could store human energy and turn it into kinetic energy in less than a second.
Archery is perceived as a way to get outdoors and escape from daily stress
Being out in nature has many proven benefits. In 1980, some Japanese scientists began to study the positive effects of nature on physical and psychological well-being.
This research inspired a practice called Shinrin-yoku, which translates to forest bathing. It means simply walking into the woods or a forest and observing the environment, smelling its scents, and listening to the sounds.
The benefits of this practice include:
lower stress
improved memory
fewer negative thoughts
restored mood
more energy and vitality
Archery offers similar advantages to forest bathing but has other strengths, too, such as fostering exercise and improving coordination as well as enhancing focus and self-confidence.
These are the reasons why people today love this activity so much, and they look for customized bow risers to practice in the best way possible.
If collected following the strict standards for environmental protection imposed by the market, wood is their preferred material, as it is sustainable and comes from nature.
How do you offer top-quality wooden bow risers in your catalogue?
Besides being eco-friendly, wood is the ideal material for an effective bow riser, as it has the right weight and is resistant and durable at the same time.
Manufacturing a wooden bow riser, however, is a process that requires advanced technologies and tools as well as many tests to guarantee the quality of the riser.
European and North American manufacturers make many tests to:
validate both the structure of the riser and its performance
verify if there are any anomalies in the components or some unglued areas
approve and certify the quality of the risers
In the video below, you can learn more about the essential quality tests a reliable supplier must make:
Just in this way you can offer perfect products customized according to each client's requirements and needs.
Moreover, an expert wood maker will be able to offer many finishing options to enhance the wooden bow.
Among the possibilities:
oil, oil + wax, and oil + wax + polymer finishes
classic paints
water-based finishes
embossing & engraving
soft-touch finishes
polymer coatings
A sustainable company should also offer organic water-based lacquers created with ingredients derived from recycled materials and renewable sources that have less of an impact on the environment compared with petroleum products.
An expert wood maker that operates exclusively in the timber sector will also have a wide range of wood combinations to ensure the right weight and bow durability.
He must be aware of the precise tolerances of wood and how to process it before machining to get a perfect result. This is especially important for OEM bow risers, as they must be combined with the limbs and fit perfectly.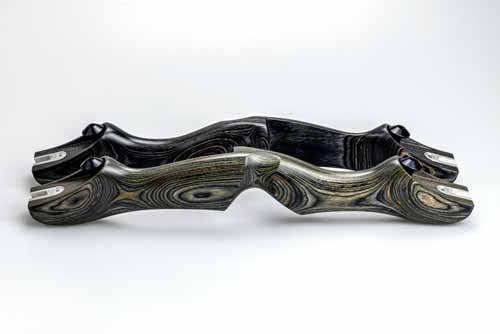 Relying on European or American wood makers provides the best guarantee.
---
The Minelli Group—thanks to its decennial experience in wood production and manufacturing—gives you the opportunity to create customized risers and limbs (OEM products) to satisfy your and your clients' requests.
We take advantage of well-known Italian craftsmanship that we translate to our American production plant, where we can produce the same top-quality wooden bow risers.
For further information, do not hesitate to contact us!