Consumers today are more demanding than ever before. They are asking for new products and unique styles more often than in the past, with increasing respect for the environment and the planet's well-being. Since people base their purchasing decisions on how a brand's values match their own, producers must find ways to mix sustainability with elegance and prestige in their luxury packaging proposals. In this article, we want to analyse the future of luxury packaging.
Luxury packaging: what should we expect?
The luxury packaging market has grown considerably in the last few years, with a value of $16,65 billion in 2019 that is expected to reach $22,37 billion by 2025 according to recent research by Mordor Intelligence.


Today, we are experiencing a growing focus on sustainability and the use of biodegradable materials from companies and consumers, and this trend is likely to become even more evident in the coming years.
Here are the topics we will discuss in this article. You can click the link to read the desired paragraph:
Some considerations about luxury packaging
The study by Mordor Intelligence underlines three important factors that will have a significant effect on the luxury packaging market:
1. With increasing awareness of the environment, consumers have also begun to increasingly demand sustainable and eco-friendly products. Marketers realize that offering a green proposal is essential to be competitive, as people are more prone to buy from brands that demonstrate interest in our planet's health. Accordingly, marketers are always looking for different ways to satisfy this need. The example reported by Mordor Intelligence is luxury fashion house Stella McCartney's 100% compostable luxury packaging materials.
2. The role of packaging in communicating a brand's image is very important. Through their specific type of packaging, brands tell a story and communicate a specific message, providing a satisfying experience for consumers. If done in the right way, this message can influence buyers' purchasing decisions and convince them to buy. Manufacturers of luxury goods and brands must focus on selecting packaging that reflects their values. According to Mordor Intelligence's report, luxury brands consider packaging as an investment for value, so proper presentation becomes crucial for the product to emerge as the preferred choice among competing luxury brands.
3. Personalisation is essential. Luxury brands try to offer customers a unique experience by providing tailor-made products. Packaging must be designed to reflect and reveal the quality of the product inside, and it must be customized according to consumers' demands. Uniqueness is a critical factor in influencing consumers' buying decisions in the luxury market.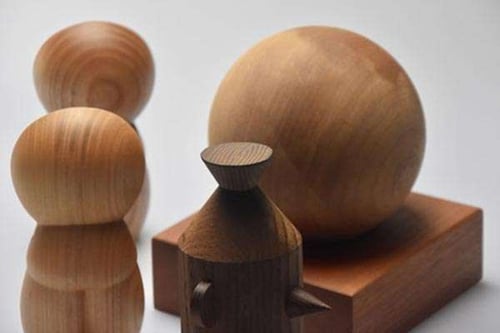 The Smithers report The Future of Luxury Packaging to 2022 emphasizes that customization will be critical in the growing luxury market in the coming years. According to this study, this market is expected to increase by an annual average of 1.3% up to 2022, with principal drivers including:
using packaging as a medium to make a premium product
creating a connection with consumers through personalised and customised objects
Let's discuss these two points in more detail.
Premiumisation
Euromonitor International said that "Premiumisation" will be a key megatrend through to 2030. This research claims that this is based on a big change in what motivates consumers' purchasing decisions.
Premiumisation is about bridging the gap between the luxury market and the mass market to give consumers access to unique and innovative products. It is not just a matter of price: consumers look for products that let them feel good, which allows them to have a better view of themselves.
According to Trend Monitor, "The premiumisation megatrend is characterised by the tendency to be selective, to invest in fewer, better products and experiences, reining in the spending on things that don't matter to free up the money for other things that do."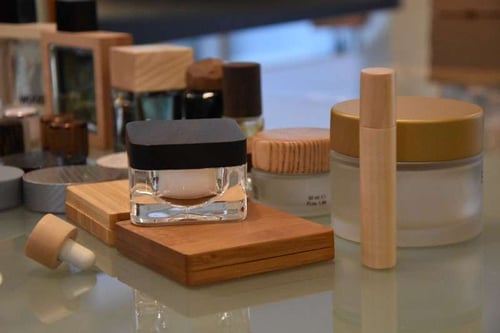 People look for a meaningful experience with value-added items that fulfill their needs and offer something unique. It means that consumers are willing to pay more for those things that matter to them. In this sense, sustainable luxury packaging is the key to attract clients whose values have shifted toward more meaningful and ethical consumption.


How to create sustainable and unique luxury packaging? Download our free guide!

Personalisation and customisation
Personalisation is a major factor in the premiumisation trend, with products and services tailored specifically to customers' needs. Moreover, offering personalised packaging responds to brands' need to distinguish themselves from competitors and to offer something unique to their clients. Appearance and aesthetics also remain crucial. It is true that people look for more ethical and meaningful products, but they want them to be beautiful and elegant too.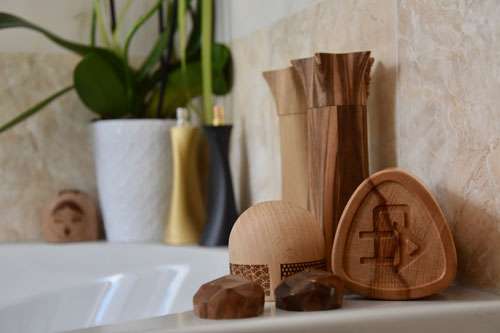 Luxury packaging today is expected to be ethical, prestigious, and beautiful, but it is not always easy to find the ideal balance between the use of eco-friendly materials and the creation of luxury packaging.
Being both luxurious and "green" is possible. How to achieve this result?
Wooden packaging can be a great solution. Besides being completely natural and eco-friendly, it gives a sense of elegance and prestige to each product manufactured. If you find a competent supplier with the right machinery and expertise, you can produce top-quality and personalised products. In fact, he will be able to:
Create original and complicated shapes
Where wooden objects are concerned, it can be very hard to produce something with a nonconventional shape. Wood is a complicated material to manage if the manufacturer does not have the right expertise. It is alive, it moves constantly, and the supplier must respect its strict tolerances. Wooden components, in fact, are produced to be combined with different materials: that's why tolerances are a fundamental aspect to consider in order to achieve a perfect fit. The manufacturer must be very precise but at the same time must also consider that wood can move, expanding and shrinking depending on temperature or other external factors. Each type of wood has its specific tolerances: half a millimetre can make a significant difference!
Enhance wood packages and caps with many types of finishing options to make products unique and satisfy clients' requests
Wood is a natural material, and many people enjoy the sense of purity that it conveys. The most innovative finishes can enhance the natural characteristics of the raw material, making the product elegant and beautiful while always preserving its typical roughness.
Other consumers prefer a wooden product that looks like plastic, is soft to the touch, and embossed or engraved in special ways. The most innovative finishes can let you have these results, but your supplier must be able to provide them.
The most important point: sustainability is not just about materials
As mentioned above, today's consumers are more aware of environmental issues and prefer buying sustainable products with ecological packaging. That's why wood manufacturing companies should respect market standards about environmental protection: if you want to be sure that they do, check to see if they have FSC certification, which is the only way to ensure that products come from responsibly managed forests. Some manufacturers also offer the possibility of choosing water-based organic finishes created with ingredients derived from recycled materials and renewable sources to get a completely ecological product.
However, it's not just that wood is an eco-friendly, low-carbon, and recyclable material: every single part of the manufacturing process must be sustainable.
Minelli's DNA has always focused on sustainability. For this reason, we try to make our logistics more sustainable and adopt a circular economy model.
Transportation logistics, in fact, has a great environmental impact due to pollution caused by vehicle emissions. To make it more sustainable, we decided to build production plants where most wood is gathered in order to shorten the distance that raw materials must cover to reach production. We also try to manage resources in a responsible way, reusing offcuts to fuel our heating systems, heat drying chambers, or create smaller objects, such as caps for cosmetics and spirits.
---
In such a competitive environment, we keep on introducing innovative packaging designs, focusing on our senses both visually and tactilely to create perfect and top-quality products that respond to consumers' needs. If you want to widen your catalogue with successful products that mix sustainability and high quality, do not hesitate to contact us. Click here!