How do you create a unique product? This is a very difficult question to answer, as there is a significant difference between making a product that is different and one that is differentiated. Creating a differentiated product lets you target a specific audience that is willing to pay a higher price for certain characteristics that only you can offer. In this article, we focus on how a single detail, e.g., a wood cap, can help you stand out in a crowded market.
Wood cap & differentiation: what is the link?
Differentiation involves creating a product that is unique compared with others in the market and one that people are willing to spend more to buy. Many factors can lead to a unique product, and a specific detail, such as a cosmetic, perfume, or spirits wood cap, can be one of them.
In this video, you can see what we mean by unique wood caps:
Here are the topics we will cover in this article. You can click the link to read about the topic.
Differentiation strategy
The strategy of differentiation aims at achieving a competitive advantage in the market by offering a unique product to consumers that is attractive to them. Such a product can command premium prices that clients will pay, as they will recognize the added value of the object.
A product can be unique in terms of innovative design, cost-effectiveness, service reliability, quality, precision, and customer experience. If made in a rigorous way, a simple wood cap can make a cosmetic, spirit, or fragrance distinctive from those offered by competitors, but other factors also contribute to make a product unique.
Key factors that make the difference
If you are a packaging distributor, you will find a wide variety of manufacturers that offer wood packaging for cosmetics, spirits, and fragrances. If your goal is to be recognized in the market and be successful, you must find a supplier that can create unique objects that give value to your clients.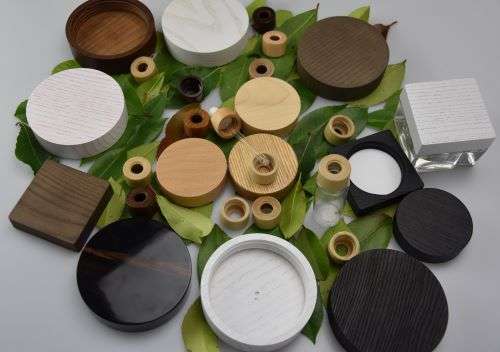 If you need a wood cap, for example, you cannot expect your supplier to create something completely new that doesn't already exist. However, even if a wood cap is always a wood cap, some important points need to be considered that can differentiate the final product and improve customer satisfaction.
Higher & consistent quality
In the cosmetics, perfumes, and spirits packaging field, caps must fit perfectly on the bottles to avoid contamination or product leakage. Perfection and precision of each component are crucial. A competent manufacturer is able to guarantee this even for large lots of production parts.
Unique finishing & design
Original finishes and unconventional shapes can make a product special, an unmatched object of design, and they are really appreciated by clients. This is especially true for luxury packaging, where brands strive for uniqueness and identification. Not all wood manufacturers, however, have the proper machines and tools to offer a wide array of options. A highly specialized supplier that produces only wooden components will be able to advise you and create unique products.
Service reliability
You will know in advance if your manufacturer respects deadlines and delivers high-quality service by looking at how the company is organized. You need to determine if it has modern machines, innovative technologies, a consolidated process, and tailor-made logistic solutions. Also consider if the company operates in different fields and industries. If it produces different types of custom wood products, it can benefit from cross-fertilization among them, with continuous development of abilities, knowledge, and expertise.
Customization
The possibility of customizing wood caps and other components is the key to give value to your clients. Wood can be easily managed and transformed if the manufacturer has the right competencies, knowledge, and tools to satisfy even the most complicated needs and requests. Customers today want products that respect their standards, and they expect companies to deliver personalized options.
Customer experience
A positive customer experience can differentiate one supplier from another and make you more competitive. To guarantee it, the wood maker must be willing to cooperate with clients and help improve the different aspects of the final object, advising them and proposing new ideas and product development. If the wood maker can create a sample or prototype of the final product, clients will be able to evaluate it and decide if it corresponds to their requirements. It is certainly a plus and can make the entire experience more positive, unique, and successful.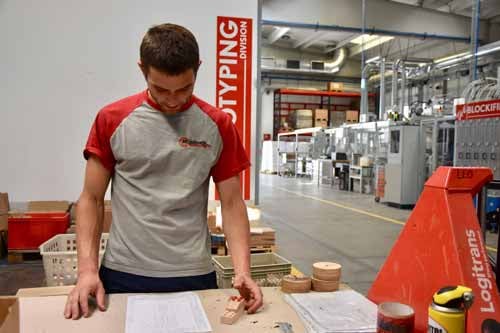 Wooden objects have certain characteristics that make them unique. Let's discuss them.
What makes a wood cap unique?
According to Philip Kotler, the father of modern marketing, "Differentiation is the act of designing a set of meaningful differences to distinguish the company's offerings from competitors' offerings."
Packaging is one of the best ways to differentiate a product. It is an important element, especially in the luxury industry, as it can attract customers' attention and trigger impulsive buying. Shape, quality, material, durability, style, finishes, and design are some of the characteristics that can make it unique. The wood cap, in particular, can be a key distinctive element, as many collectors and enthusiasts often buy a fragrance or a spirit just for the beauty of the packaging. Wood is a unique material, which is why it is the best choice for fragrances, cosmetics, and spirits packaging for many reasons.
Elegance & prestige
The appearance of a luxury product is important, as people want to get their money's worth when they buy one. When compared with plastic ones, wood caps convey elegance and prestige and also offer a special tactile experience. Wood provides a sense of luxury just by seeing and touching it.
Safety
Wood is safer than other material in the sense that it is stronger, more resistant, and more hygienic. Special finishes can be applied to enhance these characteristics, protecting the raw material and the quality of the content. Some finishing options make wood water-repellent, avoiding the proliferation of bacteria and molds even if objects are kept in humid environments, e.g., the bathroom or a wine cellar.
Sustainability
One of the most important characteristics of wood is that it doesn't damage our environment. Being naturally present in nature, it is completely sustainable, and it doesn't represent a threat for the planet. If the raw material is also FSC certified, it means that it has been gathered respecting the ecosystem and ensuring preservation of the forests. Sustainability is especially important today, as people are increasingly aware of the problems linked to pollution, and they prefer buying products that respect the earth.
Innovation
Wood lets you create very innovative packaging proposals. It can be enhanced with many types of unique finishings that make each component distinctive.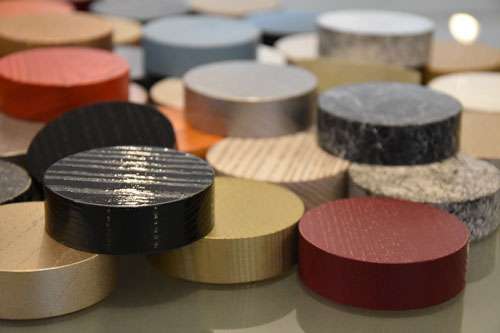 Among the most innovative possibilities:
oil finishings, which make wood look richer, translucent, and weather or moisture resistant
water-based finishings, providing a clean and clear appearance
polymer coatings, which make wood look like plastic
embossing, which is used to decorate wooden surfaces with tridimensional patterns
engraving, which is a relief printing process known for its small scale and fine line work
soft-touch finishings, which add a velvety-soft feel to printed wood
organic water-based lacquers, which are created with ingredients derived from recycled materials and renewable sources that have less of an impact on the environment, thanks to the drastic reduction of CO2 emissions
If you select a competent wood manufacturer, he will be able to create unconventional shapes and suggest new ideas to make the product more stylish.
All the elements above make a wood cap unique. Now we want to present some examples of cosmetics, fragrances, and spirits packaging to understand what we have discussed so far.
Wood caps for cosmetics
Cosmetic packaging must protect the content besides being aesthetically beautiful. Safe and perfectly made wood caps are necessary to complete plastic or glass containers and also to provide a natural and genuine touch. Look at the pictures below.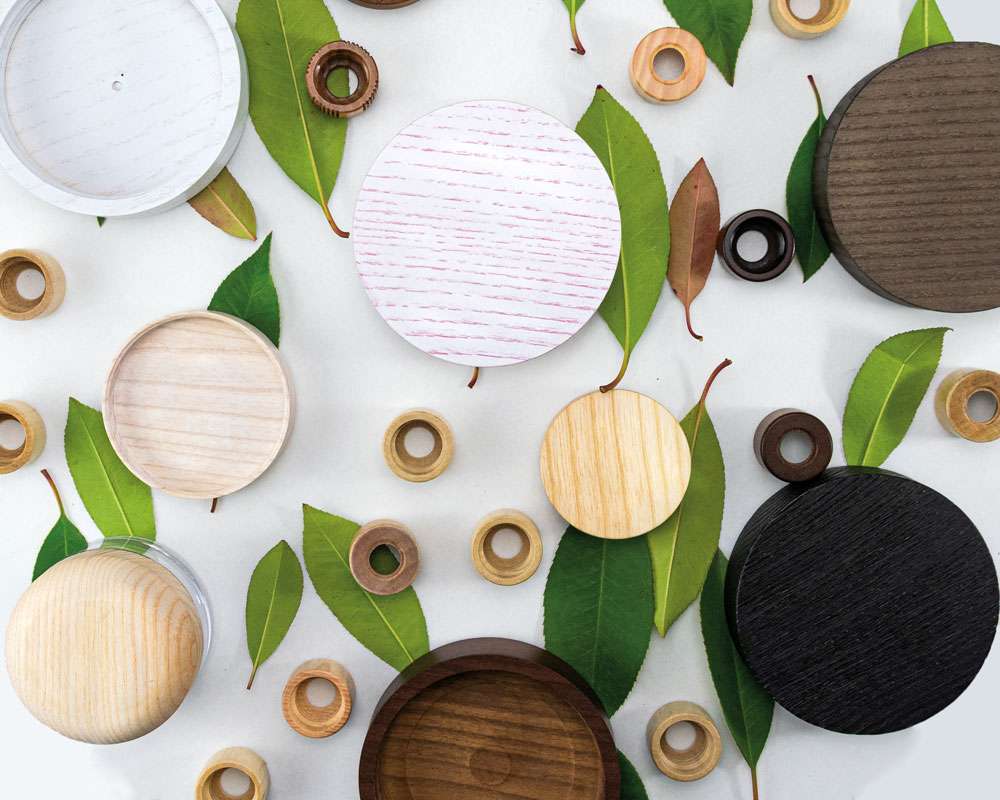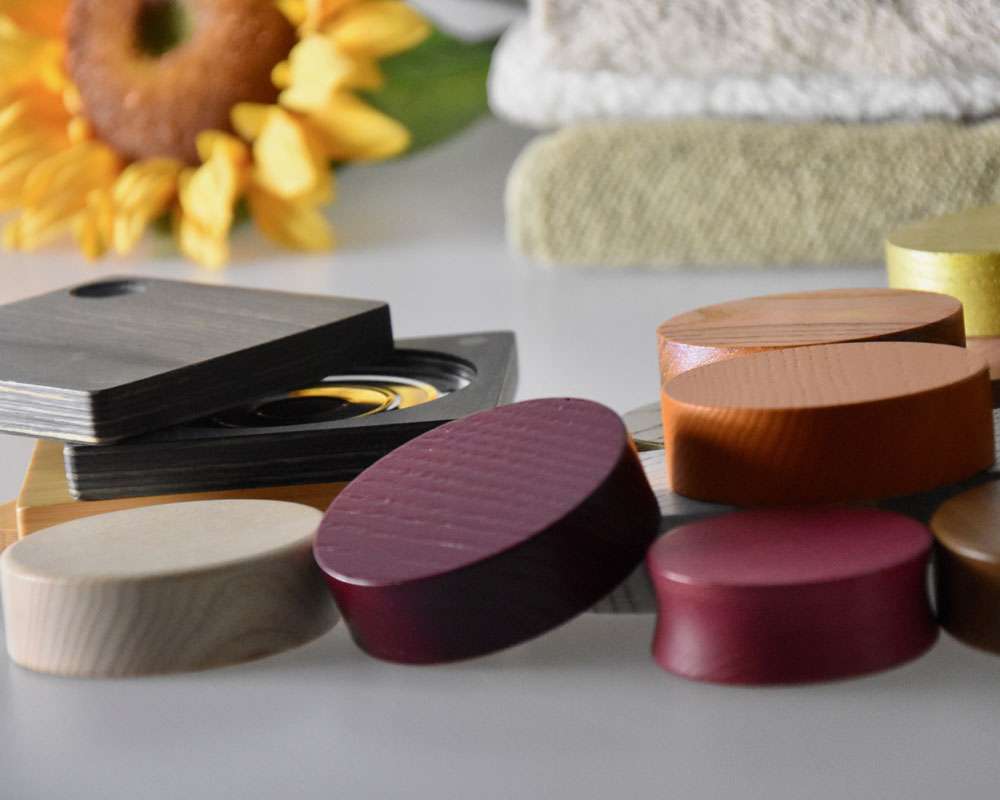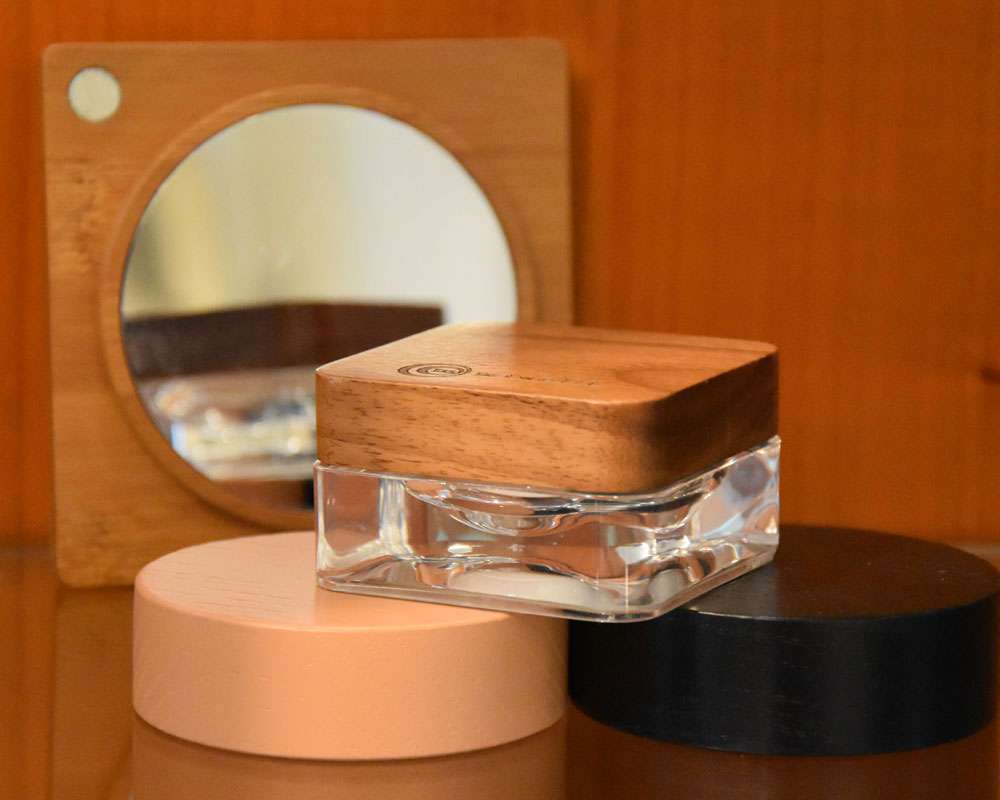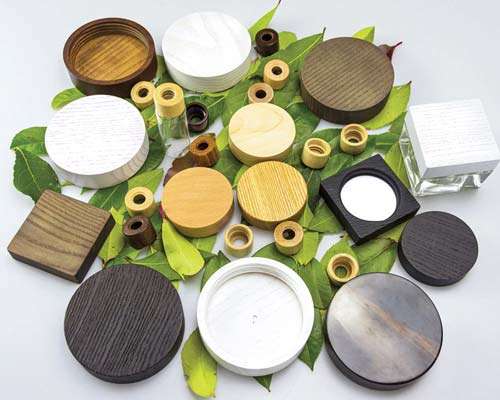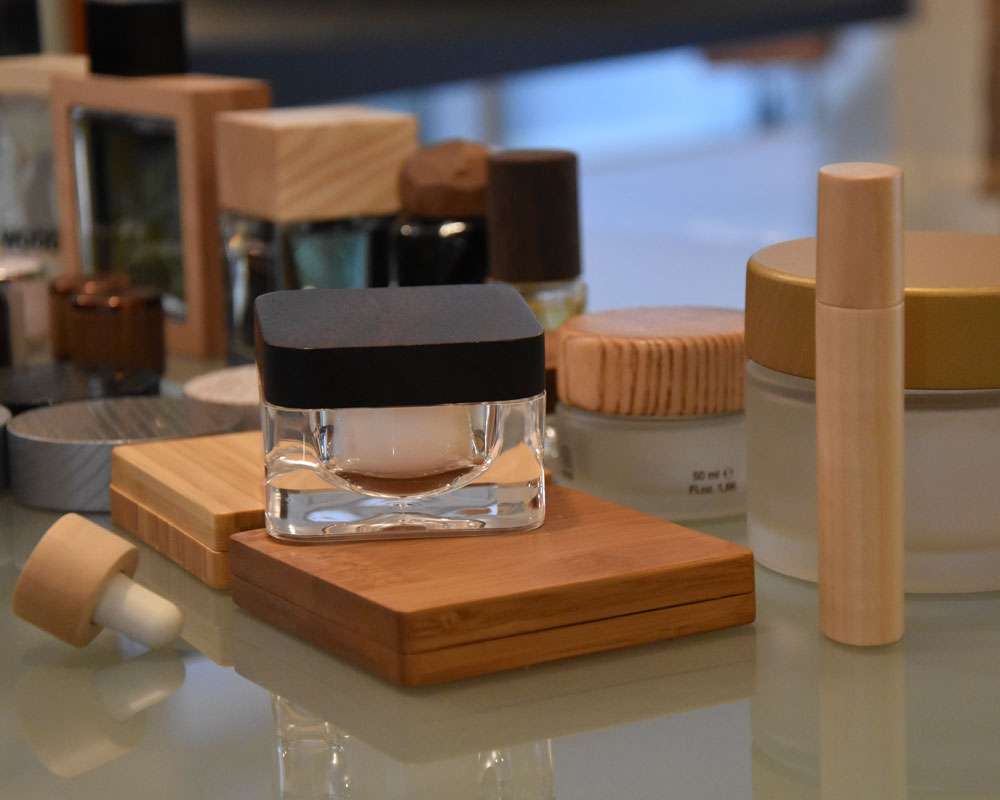 Wood caps for perfumes
In the world of perfumery, the most famous fragrances have always been recognized and appreciated for their packaging. Transforming a simple idea into unique packaging is fundamental to give the product a special and precious look. Here are some examples.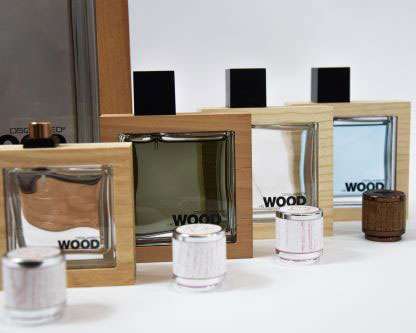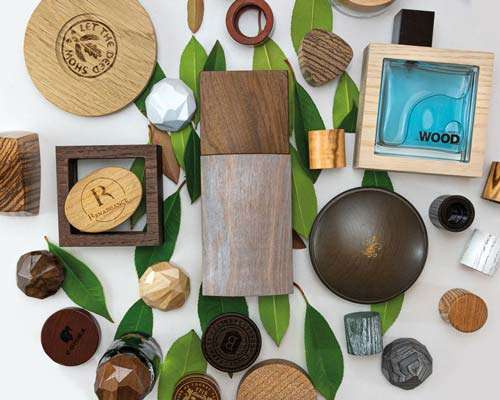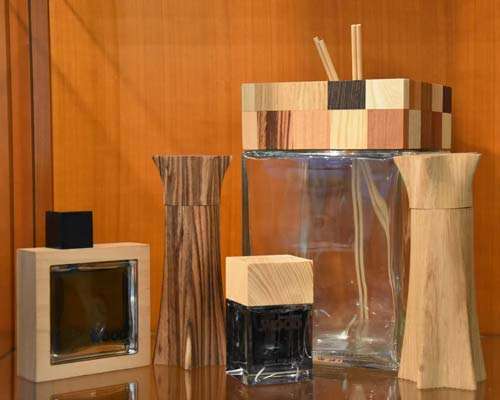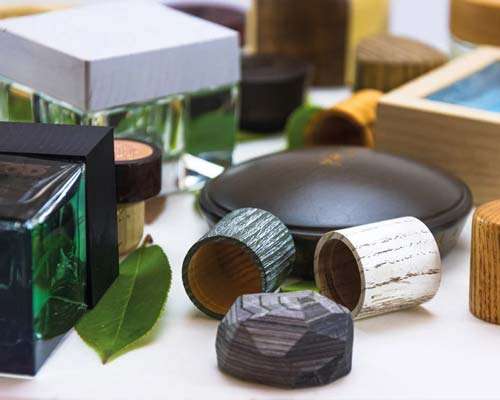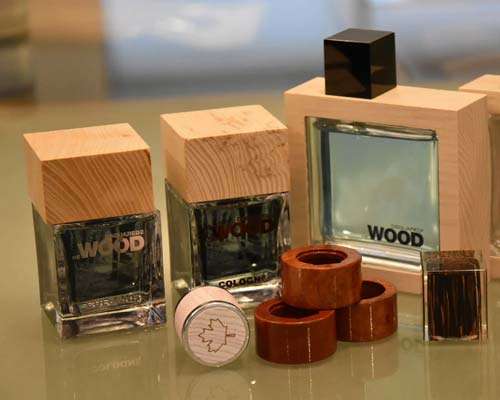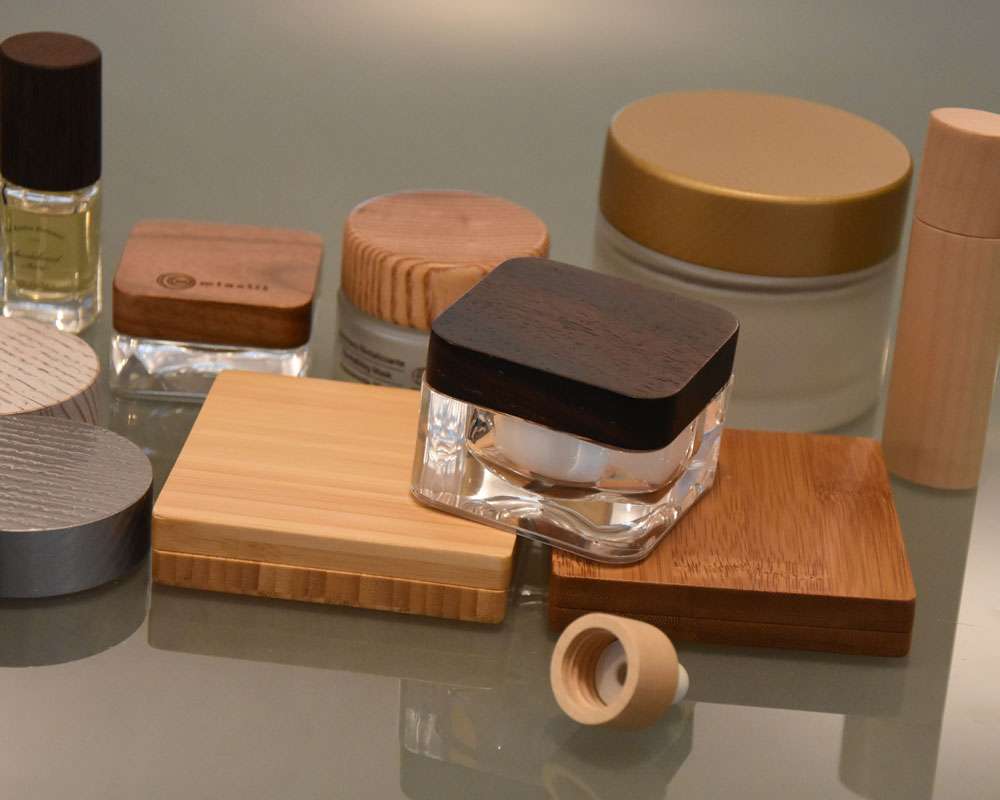 Wood caps for spirits
Liquors require excellent and prestigious packaging solutions, as many enthusiasts really appreciate the appearance of the bottles. Wood caps, in particular, can make the difference in meeting the customer's highest expectations. See how a simple wood cap can make a spirit container distinctive.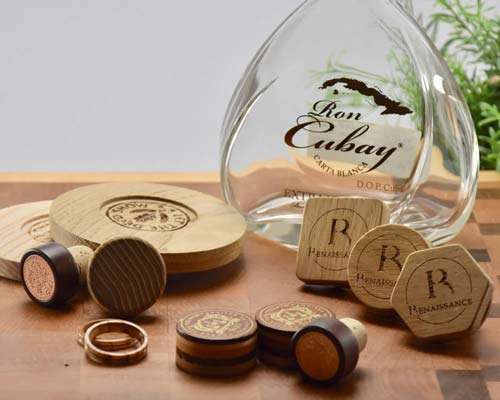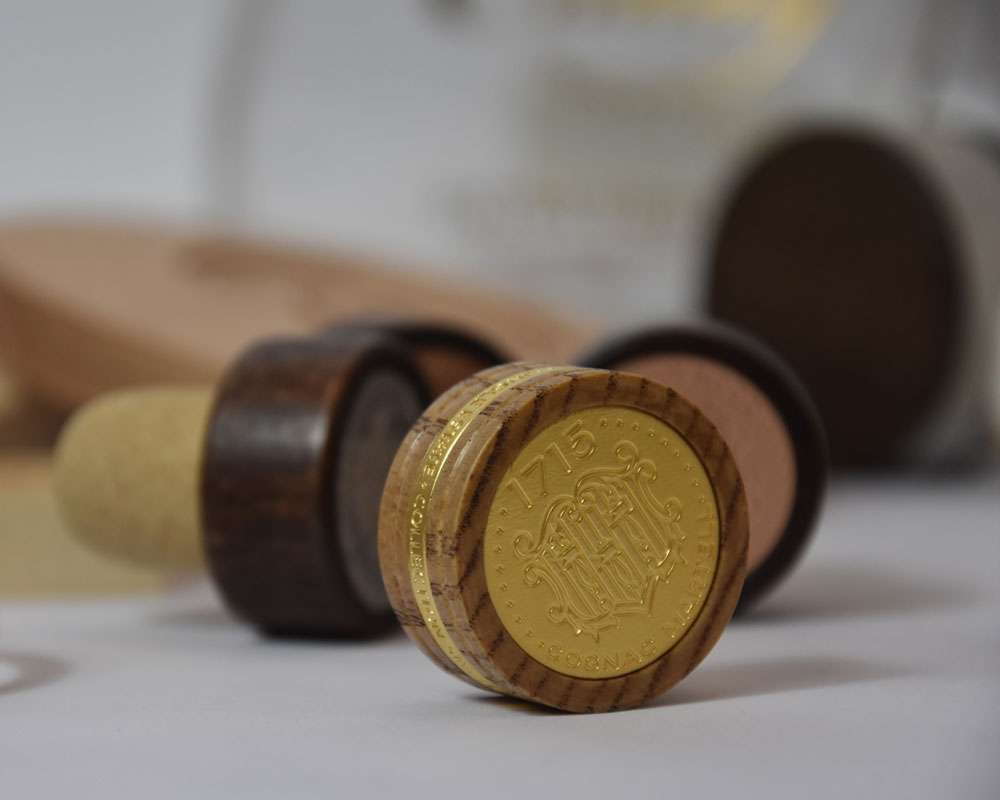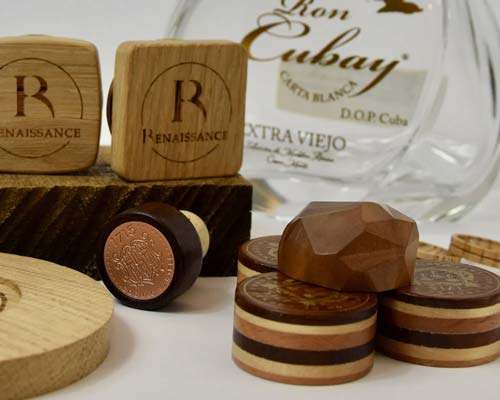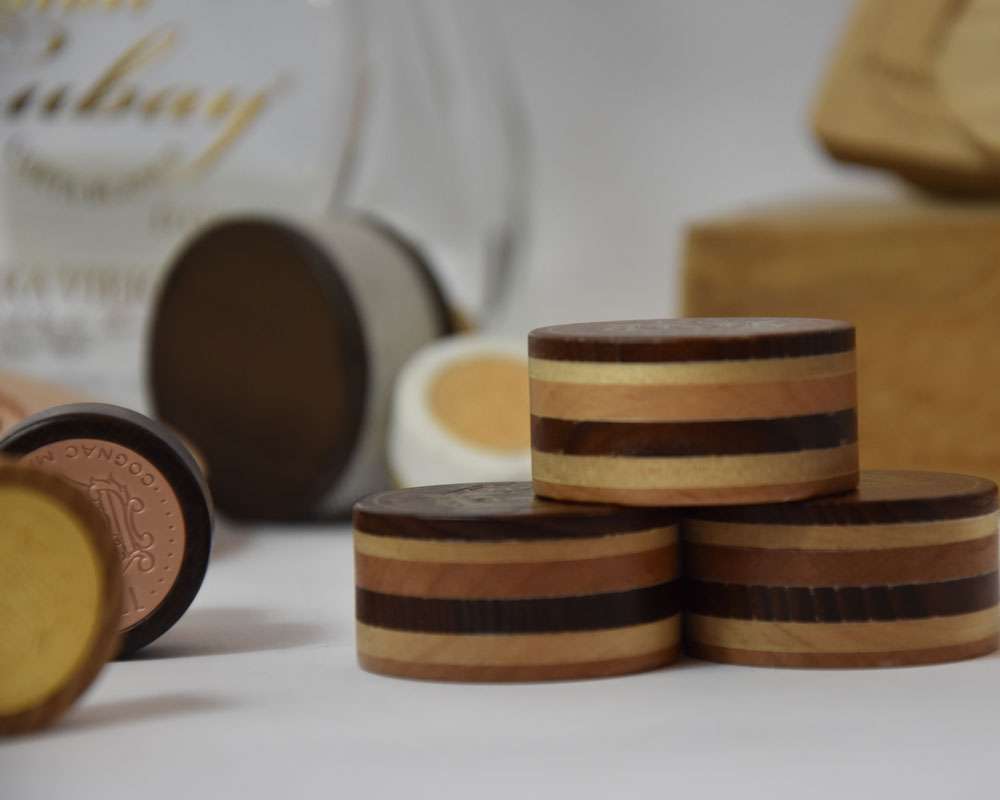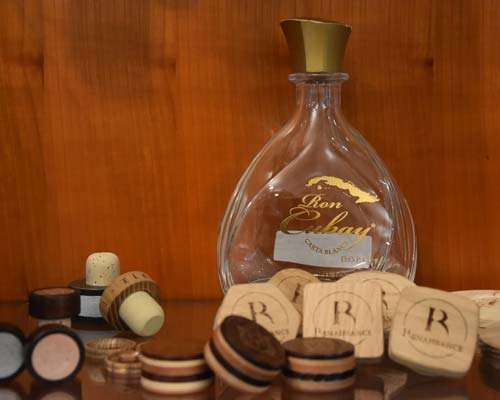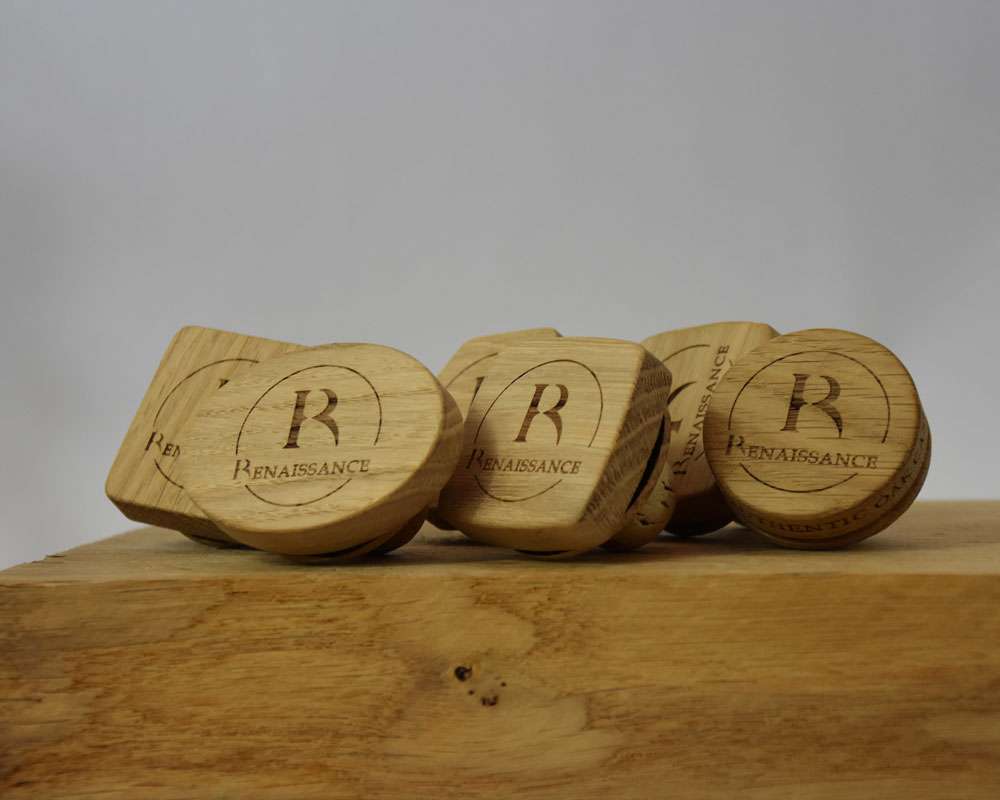 ---
At Minelli, we always try to create unique and distinctive products, collaborating with clients to satisfy their often challenging requests. We believe that innovation is the most important prerequisite: thanks to our decennial experience in wood manufacturing and our internal design and development department, we continuously develop new ideas, processes, styles, and techniques to make glamorous, beautiful, and functional objects with the highest-quality raw material.
We have recently introduced a great innovation that we called Legnavis. It is a threaded cap made just of wood that doesn't need any inner plastic capsule. In case a sealing gasket must be present, it can be removed, resulting in a completely eco-friendly solution. This solution responds to the actual demand for sustainability and demonstrates our attention to market trends and customers' requests and needs.
If you want to discover our unique and innovative products or you have a project in mind, we can help you give shape to your idea. Click here and contact us!