Due to the Covid-19 pandemic emergency, brands have begun to sell their products online. Selling perfumes through the eCommerce channel is not easy, though, as people can't smell them. Therefore, perfume bottle design assumes an even more important role than before, as it becomes the only way to attract customers' attention. In this article, we give you some advice to offer successful fragrance packaging.
Why is perfume bottle design so important today?
Beautiful packaging and fascinating bottles have always been essential to encourage sales. The external appearance of perfumes can easily trigger impulsive buying even when consumers don't intend to make a purchase.
In this video, Sam Usher—an expert in consumer psychology—talks about neuromarketing and explains how advertising, packaging design, and in-store elements can affect buyers' purchasing decisions.
Here are the topics we will discuss in the article. You can click the link to read the corresponding paragraph.
Perfume packaging: the importance of the experience
As we discussed in this article, marketing experts define perfume packaging as a "silent salesman" in the sense that it can influence consumers' purchasing behaviour.
When people shop for perfumes in a store, a captivating design can cause them to choose a particular product instead of another one, but smell is important too. They base their buying decision on both the fragrance itself and the packaging.
When they shop online, however, perfume bottle design is the only way they have to evaluate the fragrance. They can find out the olfactory notes and essences present, but it is difficult to imagine them.
The appearance of the product tells customers a story; they imagine the bottle in hand, the moment when they will spray the scent and smell its notes. They also decide where to put it: in the bedroom, bathroom, or even the car.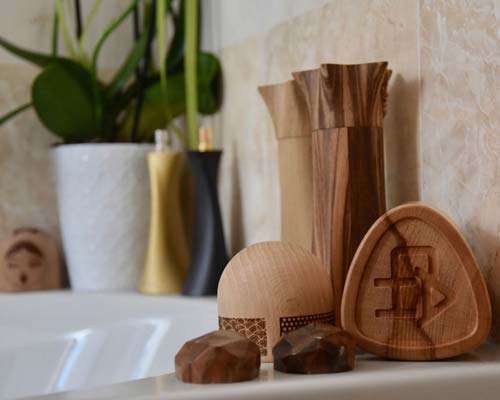 People do not even realize it, but their decision to buy a perfume also depends on the story it tells them—that they can imagine in their minds.
On the contrary, brands know this very well. They are aware that packaging has acquired new relevance, especially in the digital and post Covid-19 age. For that reason, they look for innovative ways to convince consumers to buy.
Offering cutting-edge designs in your catalogue is the solution
It might seem irrational that the appearance of a fragrance is more important than its smell, but the luxury industry will not be as successful by selling just expensive essences, especially in an era in which people prefer buying online.
Without the possibility of touching, smelling, and feeling the scent on the skin, consumers need something else to engage their senses. They need an experience, a status—values to share and which they can recognize.
Look at this video:
To achieve this goal, the role of the designer is essential.
He must understand your and your customers' needs and translate them in the design of the bottle. He must be ready to cooperate with you, listen to your requests, and adjust the design even during production if there are some problems or if something doesn't correspond to your and your clients' standards.
He must be able to observe the market and discover new and emerging trends, giving advice about the best solution for you.
Here are some trends you can't ignore
Pursuit of eco-friendly and luxury products
Sustainability has never been as important as it is now for consumers. They are aware of environmental problems, and they are more prone to buy from brands that show their commitment to sustainability.
For this reason, even luxury brands want to include eco-friendly proposals without ignoring elegance and prestige. The solution they have found is including wooden perfume packaging. Wood, in fact:
is a natural raw material, so it is eco-friendly
it conveys a unique sense of elegance and prestige
it can be customized according to market trends
it is especially cost-effective, as it doesn't need expensive moulds
Threaded wooden caps, for example, are very popular today, as they are the most sustainable wooden caps avoiding the use of inner plastic, but be careful about selecting a supplier that is able to produce resistant and durable threaded caps that maintain their functionality over time.


Want to discover more about threaded wooden caps? Download the free presentation!
Preference for sustainable companies
Consumers give more value to products manufactured in a sustainable way. Wood is an eco-friendly material, but it must be gathered and managed following strict standards and rules for environmental and forestry protection to be considered eco-friendly.
FSC certification demonstrates that wood comes from responsibly managed forests and is collected without damaging the ecosystem and communities in the harvesting areas.
Moreover, you must verify that the company you select pays attention to the way in which they manage resources:
Do they reuse scraps to produce other objects or fuel heating systems?
Does the company follow the principles of a circular economy model?
Is the logistics sustainable?
Do they periodically conduct an energy audit?
Do they monitor their main consumption?
These are important questions that let you understand if the company is really focused on sustainability.
Demand for customization
Giving customers the possibility of personalizing the products they want to buy is key to providing a successful and satisfying experience.
You must be able to listen to the needs of your clients, placing the complete design process in their hands. Your clients should decide the look and feel of the product, the colours, finishes, and shapes they prefer.
Cooperation will let you gain a competitive advantage, as the shopping experience will be accurate and intriguing.To do that, your partner must be able to satisfy your clients' requests, even the most demanding.
If your supplier is not able to cooperate with you, you won't be able to provide a personalized experience to your clients.
The manufacturer must be able to offer a wide range of finishing options, wood essences, colours, and shapes; he must be flexible and available to make modifications and adjustments during the design phase, listening to your requests.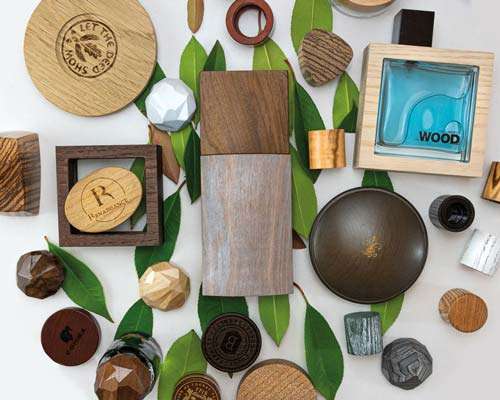 Providing personalized experiences will let you increase your revenue too. According to The Deloitte Consumer Review, one in five consumers who expressed an interest in personalized products or services are willing to pay a 20% premium.
How do you know if the manufacturing company you selected corresponds to these characteristics?
You must evaluate the methods and procedures they apply when they design new bottle packaging.
Some phases cannot be missed to ensure that your manufacturer is doing his job perfectly, cooperating with you and listening to your requests.
Here are the essential phases
Feasibility study
Each project must begin with a feasibility study. As the name suggests, this phase helps to clarify if the company has the technologies, machinery, resources, and tools to complete the proposed project successfully. The purpose is to provide a wider perception of the project while also presenting alternative solutions.
Product definition
It is the moment when you and the manufacturer discuss the details of the project with the technical team. In this phase, you will define your preferred type of wood, the finishes and colours you want, and the best technical process required to give shape to your idea.
Product design
Once the details have been defined, the creation process can start. Creative people and industrial designers from all over the world should be involved in this phase to create a unique wooden object.
Sampling & quotation
Being able to provide a physical sample that corresponds in all aspects to the final product is essential. If you can see and touch a realistic prototype, you will be able to determine if it corresponds to your requirements and needs and make the necessary modifications before production.
Preproduction estimates are also important to understand if your manufacturer is providing the highest production standards at the best price.
Product engineering
Defining the right production process requires top-class know-how in industrial engineering. The process must be efficient to achieve optimal results.
Leading wood makers will even build a dedicated production line with specific machinery to guarantee the most efficient process both in terms of cost and delivery time.
Product manufacturing
This phase is when your products are created. If the previous steps are followed precisely, there won't be problems now.
A reliable partner will be able to produce just small lots of products to give you the opportunity to test the market and adjust production if necessary.
This approach enables you to hone in on the optimal product configuration with low investment before moving into full production.
---
Only a combination of cutting-edge software, innovative machines, manual and automatic quality control systems, and decades of experience in wood manufacturing will guarantee the success of your wooden products. At Minelli, this mix allows us to guarantee maximum precision and the highest cost-effectiveness.
We can help you satisfy your clients' needs and preferences, offering unique wooden products and anticipating new trends.
All of our expertise and innovation are at your service to meet your needs, even the most complicated. For further information, do not hesitate to contact us!